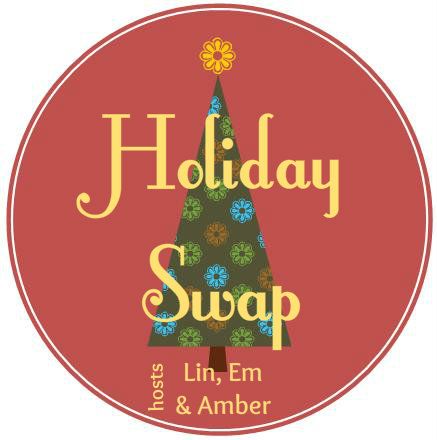 Who doesn't love a good blog swap? And with the holidays coming up - whichever holiday you subscribe to - getting a lovely package full of seasonal treats in the mail sounds like a wonderful idea! So with that in mind,
Lin
,
Amber
and myself are hosting an extra special blog swap - the
Holiday
Blog Swap! Now's your chance to share some of your seasonal faves with fellow bloggers and make sure that they get something awesome to unwrap!
How can you join in the fun, you ask? Well, it's pretty darn simple. Here's what you need to know:
The swap is open to all regular bloggers (must have posted 6+ times in the last 30 days)
Swap is open to everyone everywhere - but we understand that shipping can get a bit pricey, so if you prefer to be matched up with someone in your country, just let us know!
Sign up is open for 7 days, and 7 days only - so make sure to submit your info to us ASAP! (Deadline is Sunday, November 18th)
You can put anything you consider seasonal and fun in the package, with a value of $20 minimum (not including shipping). Spend some time perusing your swap partner's blog for ideas and of course, if you're really stuck - just ask them what they like!
You must have your package in the mail no later than December 3rd to make sure you beat the holiday rush!
Don't forget to snap some pics and post about your packages as soon as you get them so we can all see your loot!
If you have any questions, feel free to email me, otherwise join in the holiday fun below!